The many Health Benefits of Hot Tubs…
A good soak in a hot tub can be highly enjoyable, but did you know it also offers health benefits?
Here are just a few ways that using a hot tub can be good
for your health and the health of your family.
RELIEVE STRESS
Spending time in a hot tub can help relax muscles and ease stress thanks to the heat of the water and jets providing therapeutic massage.
IMPROVE SLEEP QUALITY
A sleep study found that using a hot tub before bed can help people fall asleep more easily and enjoy a deeper sleep.

PROMOTE WEIGHT LOSS
Research suggests that hot tub use can promote weight loss as the heat and massage from water jets can simulate the effects of exercise on the body.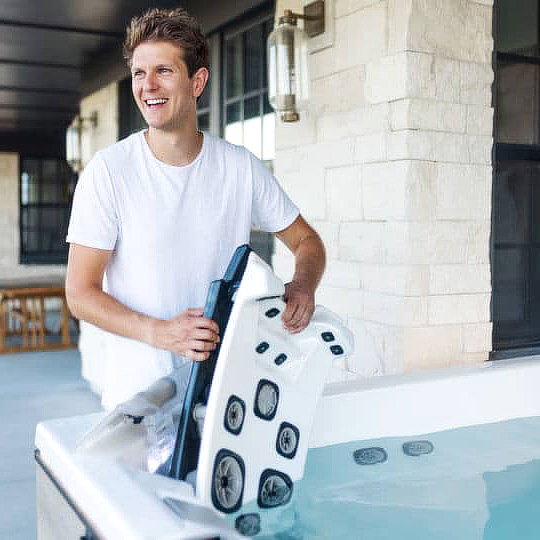 LOWER BLOOD PRESSURE
Research suggests that soaking in a hot tub can help to lower blood pressure.

MINIMIZE ARTHRITIS PAIN
Soaking in a hot tub can reduce joint stiffness and ease pain for people suffering from arthritis.

LOWER BLOOD SUGAR LEVELS
Use of a hot tub can simulate some of the physical benefits of exercise, and one study found correlation between regular hot tub use and a reduction in blood sugar levels for some people.

We invite you to come in to see our beautiful selection of Hot Tub Spas, Swim Pools and fantastic BBQ's.
Our team is always happy to answer any and all of your questions.
Check out our top quality Vendors and Expert Service as well…
Vendors ~ Services ~ Supplies ~ About ~ Contact
We look forward to seeing you soon!
SunCoast Pool & Spa Centre
(604) 885-6127